A series of online platforms that allows the real estate, automotive, marine and retail industries to enhance their marketing capabilities through a suite of listing enhancement and project marketing tools enabled by advanced technology, AI and automation. Services range from image enhancement, virtual staging, and video editing through to virtual reality solutions and photo-realistic architectural visualisations.
Global Rendering Market
Global market size: +10 billion.
Market growth: ~25% GAGR.
Key market segments: Property, automotive, retail and e-commerce.
Key reasons for growth: Technology advances, organizations move toward digitalization, increased demand for more sophisticated, faster, and real-time digital and automated project marketing solutions to improve sales through greater online exposure and more genuine leads.
Value in rendering services according to research: 62% reduction in 'time on market' when using our listing enhancement products. 44% of listings with quality photos sold at or above their listing price, only 13% for the ones with average photos. 32% faster selling time for listings with quality visual imagery.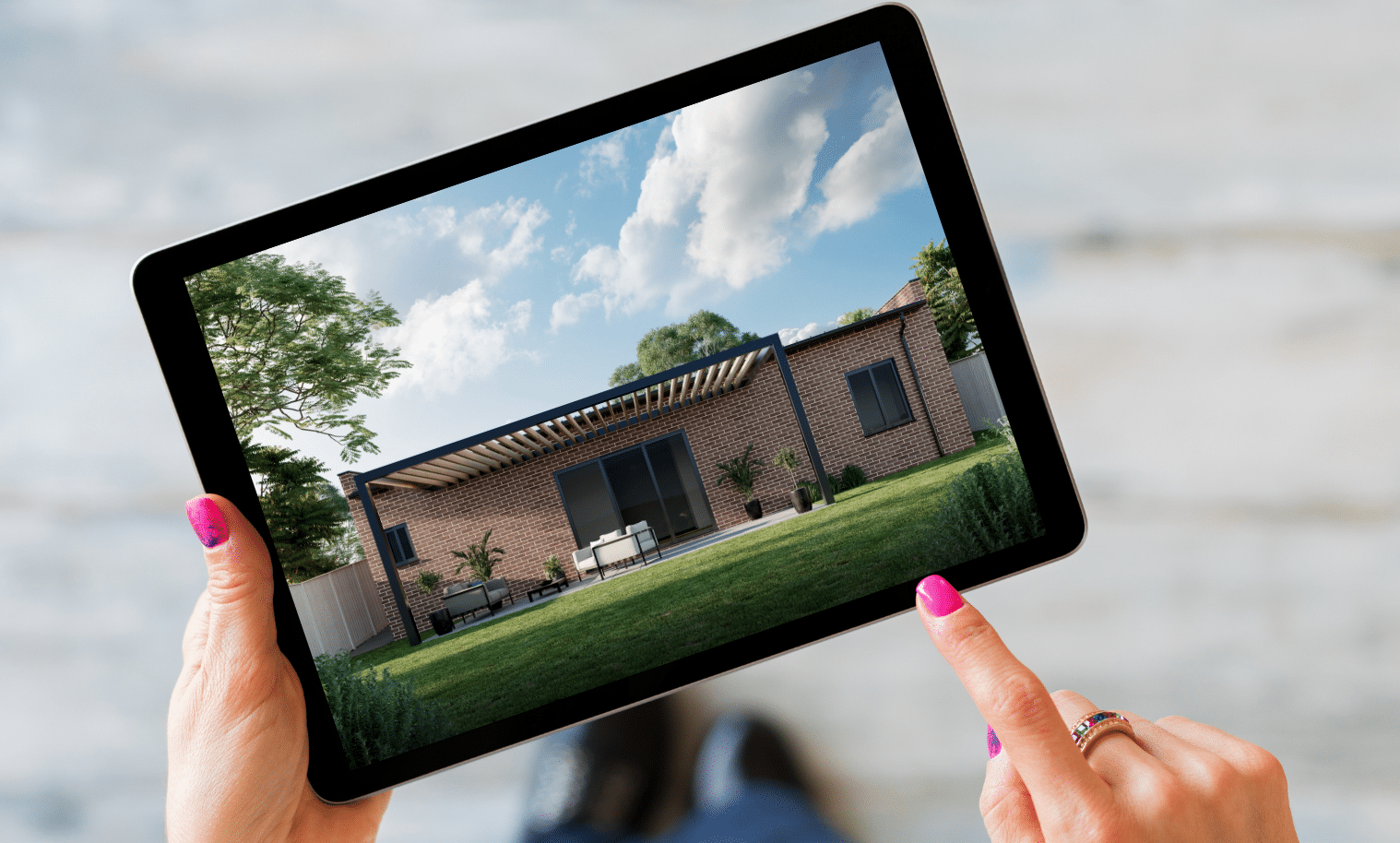 ✓ APIrender Group has consolidated over 10 brands with deep expert services over the past 3 years which has evolved the company to become one of the absolute leading experts in rendering and visual marketing services globally.
✓ APIrender Group's innovative listing enhancement services and project marketing tools include over 50 products and services ranging from virtual reality products, automated image enhancement, custom CRM and touch-screen solutions through to specialised animation and rendering services for new property development projects, and vehicle and boat designs.
✓ Our popular listing enhancement services comprise of image enhancement, floor plan conversions, virtual staging, digital decluttering, virtual renovation, video editing and 360 image processing and virtual tour production.
✓ Portal 1: Propertyrender.com (and propertyrender.com.au) offers Image & Video Editing, 3D Renders and Advertising Products enabled by Automation. Its services are for real estate agents, builders / renovations and property developers.
✓ Portal 2: 3Drenderagency.com.au offers high quality 3D Architectural Rendering Services and is becoming a leading global rendering agency.
✓ Portal 3: Fastvirtualstaging.com provides high quality virtual staging products to the residential and commercial real estate industry.
✓ Portal 4: Yourvirtualtour.com.au unleashes property project's potential with 3D virtual tours. The technology takes buyers on a journey through their new home, community, and lifestyle through virtual reality experiences viewable on VR headsets, laptops and iOS and android mobile devices.
✓ Portal 5: Housemedia.io specialise in professional real estate photography for real estate agents and property managers in both residential and commercial sectors. Services include interior/exterior, aerial, and twilight real estate photography, floor plans, copywriting, virtual staging, and digital marketing. House Media has been providing services to over 200 agents, property developers, and Airbnb managers for more than 12 years.
✓ Portal 6: Laurentvisuals.com was established to assist property developers, marketers, and architects in bringing their projects to life with high end photo-realistic architectural renders.
✓ Portal 7-9: Services specifically for the Automotive, Retail and Marine industries are now also available. The platforms include Storerender.com, Automotiverender.com, and Marinerender.com.
✓ Portals positioned as number one in their markets for quality, price as well as customer service with a turn-around time of less than 24 hours.
✓ Strong technology and API layer offering white labelling opportunities for our partners.
✓ Currently working with real estate agencies & developers in Australia and globally in New Zealand, South Africa, France, Nepal, Botswana, Zambia and with brands like Harcourts, REMAX, LJ Hooker, Century21, Belle Property and many more.
✓ Leveraging synergies between APIrender Group brands as well as ECV Groups' own substantial global property and automotive network of online portals in over 100 countries and its expertise in online marketplaces.
✓ Strong team with together over 75 years experience in the property marketing, development, and tech industry as well as in building and operating online marketplaces.
✓ Established in 2019.
✓ HQ / office in Australia (Brisbane and Sydney) and representative offices in Africa, South East Asia, Scandinavia, Europe and the USA.
✓ Open to invest in or partner with strong players in listing enhancement and 3D rendering industry.