Supporting the growth of auto industry around the world with cost effective and highly efficient technologies, tools, dealership management system (DMS) and services to manage and digitally transform their operations.
Global AutoTech (Automotive Technology) and Services Market
Market size: $30.0 Bn. (Credence Research)
Market growth 2020-2027: CAGR of 10 %. Africa and Asia-Pacific is expected to be the fastest-growing region for automotive technologies and services.
Key reasons for growth: AutoTech permits the global automotive industry to more efficiently operate and allows them to make strategic enhancements in their digital as well as operational workflows. AutoTech systems offer real-time information and process resulting in generating higher yields.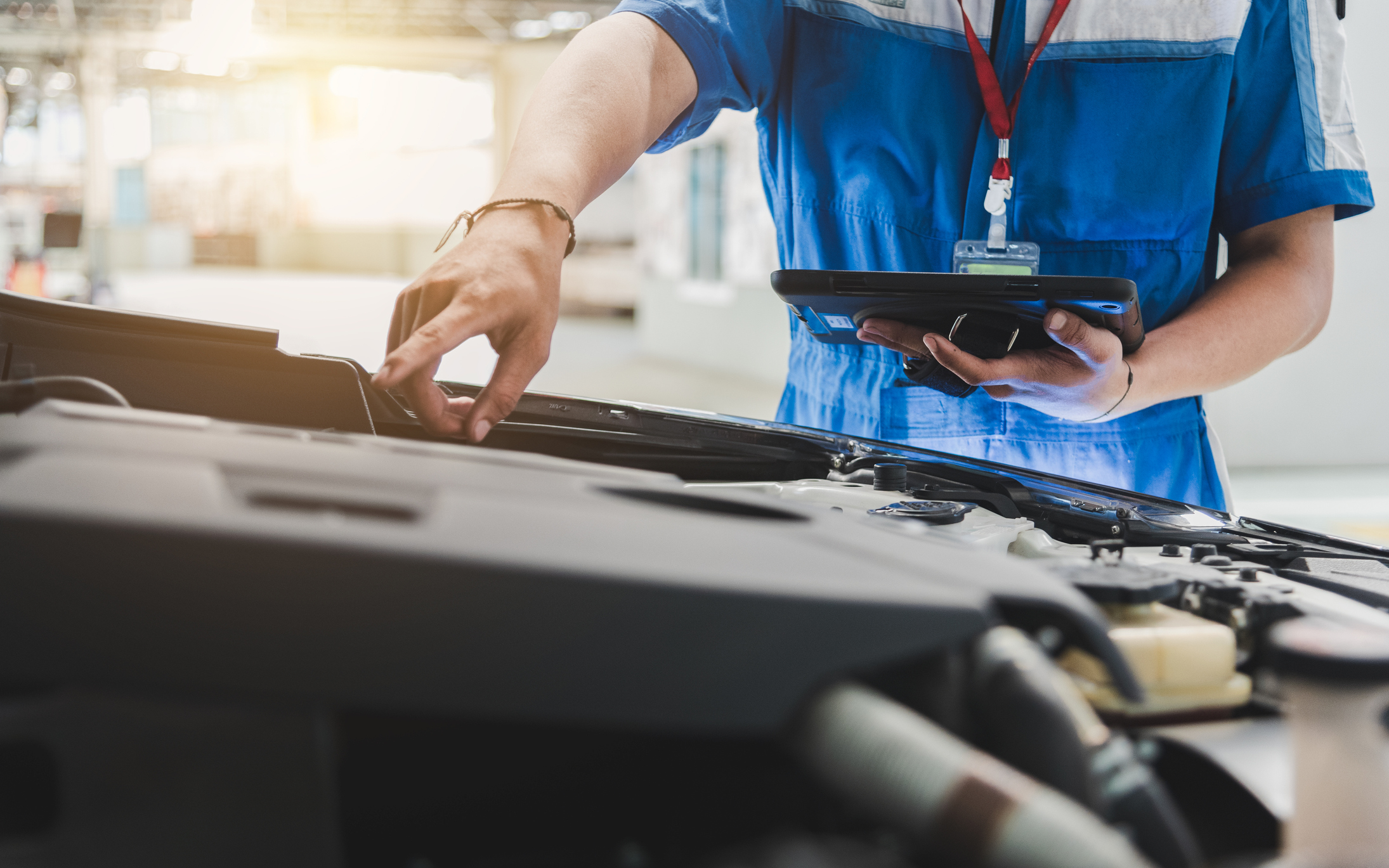 ✓ Autobox365 has a suite of technologies, tools, and services developed specifically for the automotive industry. They can be used separately and integrated to our clients' own systems and applications on a tool-by-tool basis. Tools can also be used as an integrated suite of tools, technologies, and services from Autobox365 as they are modular technologies.
✓ Autobox365 is part of ECV Group, leading provider of marketplaces globally with one of the largest network of online automotive marketplaces in over 75 countries. Our tools are built from first hand experience, market knowledge and real needs and decades of software development experience.
✓ Below are what we call the "Auto365-Suite" of tools. These tools can either be licensed or white labelled (fully integrated into your tech stack and your own IP):
>  AutoWeb365 Automotive Marketplace Portal
AutoWeb365 is a powerful Online Marketplace System to drive your online business, small or big. AutoWeb365 is an Advanced Marketplace System for every stage of your automotive business life cycle. We help our clients disrupt their industry by creating automotive marketplaces with Trust, Transparency, Affordability, Efficiency, Speed of Transaction, Speed of Negotiation and Security of Payment. AutoWeb365 offers automotive marketplaces for automotive distributor, networks and dealerships, manufacturers, portal players and more.
> AutoSpec365 Automotive Inspection Tool
AutoSpec365 is a cloud based easy to use inspection tool for automotive service centres and garages.  It comes in both a desktop and a web app in order to make it as easy as possible for service and inspection personal to use along the full inspection process. The AutoSpec365 quickly builds an inspection report which is easy to send to customers and other relevant parties.
> AutoFleet365 – Fleet Maintenance Tool
AutoFleet365 is a dashboard to managing and maintaining a car fleet and to carry out routine inspection and servicing of fleet of vehicles. The tool is instrumental for fleet management operations to schedule and perform comprehensive inspection and preventive maintenance servicing of its fleet of vehicles, track historic data and stats. The tool consists of a custom-built driver app for drivers to directly schedule inspections and a backend dashboard to manage all vehicle inspections and ensure seamless flow of data and communication between the driver, fleet management operator and service centres.
> AutoRec365 – Automotive Recognition Tool
AutoRec365 is a tool which automatic recognises the vehicles based on a photo of the car and feeds back make, model, colour, and year. The tool also recognises the numberplate and identify country of origin. The tool is for example very useful for automotive portals who want to streamline the listing process by auto filling lots of information about the car or to verify correct information of the car and photos.
> AutoVIN365 – Automotive VIN Identification Tool
Recognition of the VIN (Vehicle Identification Number) reveal many things about automobiles, including their airbag type, car country of origin, engine size, model year, vehicle type, trim level, and plant name and more. The VIN number can be used in many perspectives to enrich data. AutoVIN365 is integrated to many different external databases creating intelligence in the tool. AutoVIN365 also uses the VIN number to find the right spare part to the vehicle. AutoVIN365 mobile app enable users to easily scan and automatically pick up the VIN number with a simple photo of your VIN number on the car or from a technical inspection certificates on vehicle registration documents, and on inspection reports.
> AutoVal365 – Automotive Valuation Tool
AutoVal365 offers an indicative valuation of the vehicle based on large amounts of data. We are partnering with a handful external data sources of automotive pricing data which fuels the AutoVal365 tool. The valuation tool feedback different values to show the car value by sales channel, vehicle condition, kilometres​ and reflective of the geographic region.
> AutoDoc365 – Automotive Document Verification Tool
AutoDoc365 provide a simple verification of car ownership documents, drivers licence and other key documentation for the automotive industry. AutoDoc365 offers fraud prevention, KYC compliance, and offer identity and age verification – while also increasing data quality and conversion. AutoDoc365 continued ambition to provide a fast and easy document verification process means automation is a cornerstone of our verification engine.
> AutoLead365 – Automotive Leads Management System
AutoLead365 is a Lead Management System (LMS) for the automotive industry. Control your leads with our lead management system and understanding where your leads are coming from and what happens to them when they reach your dealership is critical to maximising sales opportunities. AutoLead365 Lead Management System is a powerful and flexible lead management solution designed specifically for motor dealerships. The tool captures lead from multiple online advertising sources and much more.
> AutoParts365 – Automotive Spare Parts CRM & Portal
AutoParts365 is a comprehensive and cutting-edge spare parts CRM and marketplace portals system. The spare part tech stack offers an independent, one-stop shop, all-encompassing marketplace solution for a spare parts ecosystem offering the widest array of quality products across all categories, complemented by a seamless, price-competitive, hassle-free customer journey, while bring together all value-chain members under a unified umbrella. AutoParts365 is an eCommerce web application / site where products and services can be traded, commercialized, transacted, and sold by multiple buyers and multiple sellers online.
> AutoBox365 – Automotive Dealership Management System (DMS)
AutoBox365 DMS is a powerful online system for managing dealerships, small or big, via both desktop, tablet and mobile to transform your business and increase revenue. AutoBox365 DMS gives you full control over inventory, customers, leads, documents, transactions and even marketing. AutoBox365 DMS is specifically developed for automotive dealerships including Cars, Motorcycles, Heavy Machinery, Boats, Farm Equipment, Caravans. Our clients run and grow their business 365 / 24 / 7 with AutoBox365 Dealership Management System.
✓  All our tools are easily white labeled to specific needs in regards to language, currency, logo and colours etc. All tools also offer API integration. Autobox365 experts can also develop proprietary software and tools on demand and to customers specification.
✓ To be part of the global automotive marketplace expert ECV Group offers many advantages & synergies with automotive operations such as Africar Group, AsiaCar Group and CarroCar Group as well as top tier development team for marketplaces, Marketplacerepublic.com.
✓ Headquarter in Australia, Sydney and representative offices in Africa, South East Asia, South Pacific, Scandinavia, Europe and the USA (Miami).
✓ 100% ECV ownership.
✓ First tool developed 2018.
✓ We have strong reference customers and partners with the absolute leading automotive groups in the world.
✓ We are open to partnerships with additional large players in the automotive, & transportation industries as well as manufacturers & larger dealership networks around the world.